An evening of learning, connecting, problem-solving and dining, amongst the best entrepreneurs & executives in Australia.
Unconventional. Intimate. All Access.

SYDNEY,
NOVEMBER 21, 2019
Delta Talks is a private, 1-day experience, bringing 30 of Australia's best entrepreneurs & executives together in an intimate, relaxed environment, and connecting them to not only each other but world-class thought leaders and mentors, to help them grow and solve their biggest personal & business challenges.

What makes it exceptionally different?
Intimacy. Relevancy. Calibre.
Individualised
We spend time before the event understanding some of your challenges. Then we curate your experience to make sure you meet and are grouped with the right people who can help you solve them. We'll personally make introductions

Access
Unlike most events when you're 1 in 1,000, at this event, you're 1 in 30 and will be connected directly to the guest speakers, thought leaders and mentors.
.


The Network
You will be among 29 of Australia's highest achieving entrepreneurs and a suite of Australia's leading thought leaders. Post-event you'll have access to the online community.

Full Event Itinerary & Speaker List Will be Posted Prior To The Event
We've brought in who the best go to, to become better. Hear from Australia's leading thought leaders and personal & executive development experts through a series of short talks focused on helping you find your next 'difference' for your self or business.
You'll be broken out into small mastermind groups, with no competing members, to work on your business challenges with hand-selected mentors who have experience solving those specific obstacles.
We'll put on an (optional) group activity to help break the ice and have a bit of fun.
Let your hair down, network in comfort and enjoy a private dining experience, as we takeover a venue to send off the evening.
"After application, we'll shortlist and invite 30 entrepreneurs to attend."
Inspiration. Education. Interaction
"This should be used to tell a story and let your users know a little more about your product"
"This should be used to tell a story and let your users know a little more about your product"
Mykel Dixon
Author, Creative Thought Leader to ASX 200 companies
Yamini Naidu
Author, Expert in Business Storytelling for leaders of Fortune 500 companies

Liz McKenzie (TBC)
Head of Communications & PR at Canva

Tim O'Neill
Co-Founder of Reactive (acquired by Accenture)

Matt Browne
CEO & Co-Founder @Donesafe, Co-Founder @Whispli, Venture Partner @ Antler, Chief Investor @Black Nova Group
Listen to who the best use to get better.
+ Work with people who've solved your challenges before.
+ Connect and build your knowledge and knowledge-network
Mark Fazio
Co-Founder & GM of MATE, #2 in Deloitte's Digital Technology Fast 50 Awards

Fabian Di Marco
Host of Delta Talks, Founder of Tzu & Co, Host of Scar Tissue Podcast

Tom Richardson
Advisor & APAC Managing Director to InVision ($1.9 Billion valuation)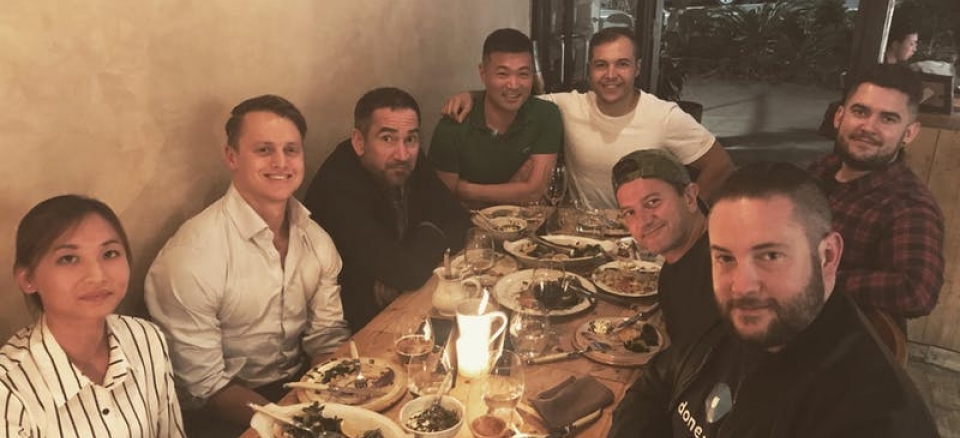 Find your next difference.
The caliber of the mentors, the standard of the people in the room and the degree of intimacy, is what makes this different (we'll even make personal introductions for you).
Location: Pyrmont, Sydney
Event Date: Thursday, November 21st, 2019

© 2019 Delta Club, a division of Tzu & Co.. All rights reserved.
T&C Apply: Speakers/Mentors listed are subject to change, a finalised list will be provided to guests by the 12th of November, 2019